Clinical Site Monitoring for Research in Africa
Proper site monitoring is essential for a successful clinical trial. We provide world-class site monitoring services for clinical research in Africa. We also handle the entire clinical trial process, from site feasibility through patient recruitment to data-base lock.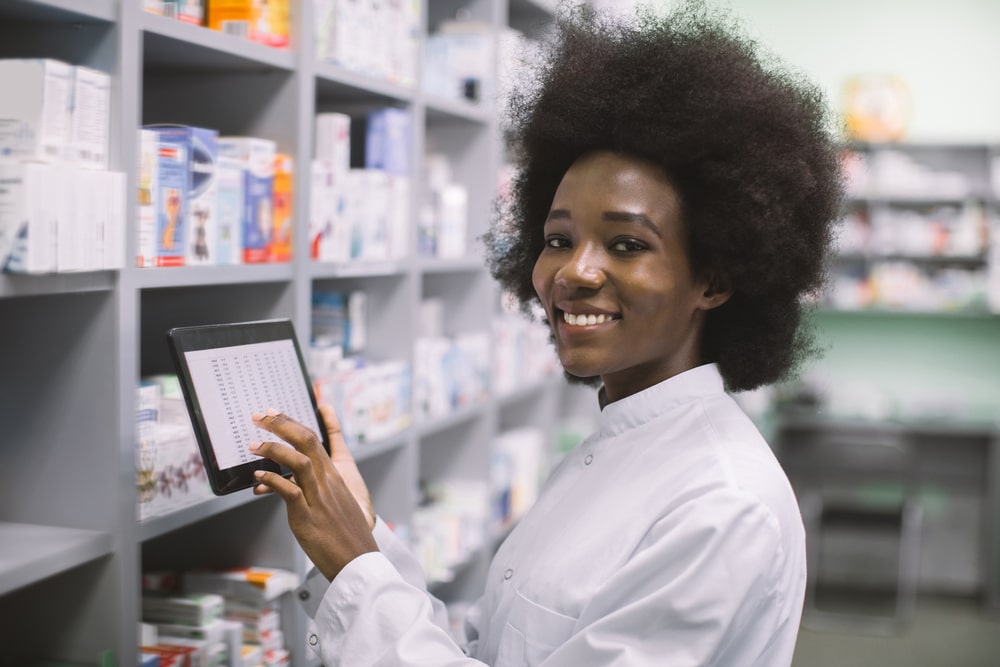 All about our trial Monitoring
What is Clinical Trial Monitoring?
Site monitoring is the act of ensuring that all aspects of clinical trials are conducted, recorded, and reported in accordance with the clinical protocol.
It's an integral part of site management in clinical trials, the purpose of which is to verify that:
The well-being and rights of human subjects are protected.
The reported trial data are accurate, complete, and verifiable from source documents.
The conduct of the trial is in compliance with the protocol, ICH GCP guidelines and all applicable regulatory requirements.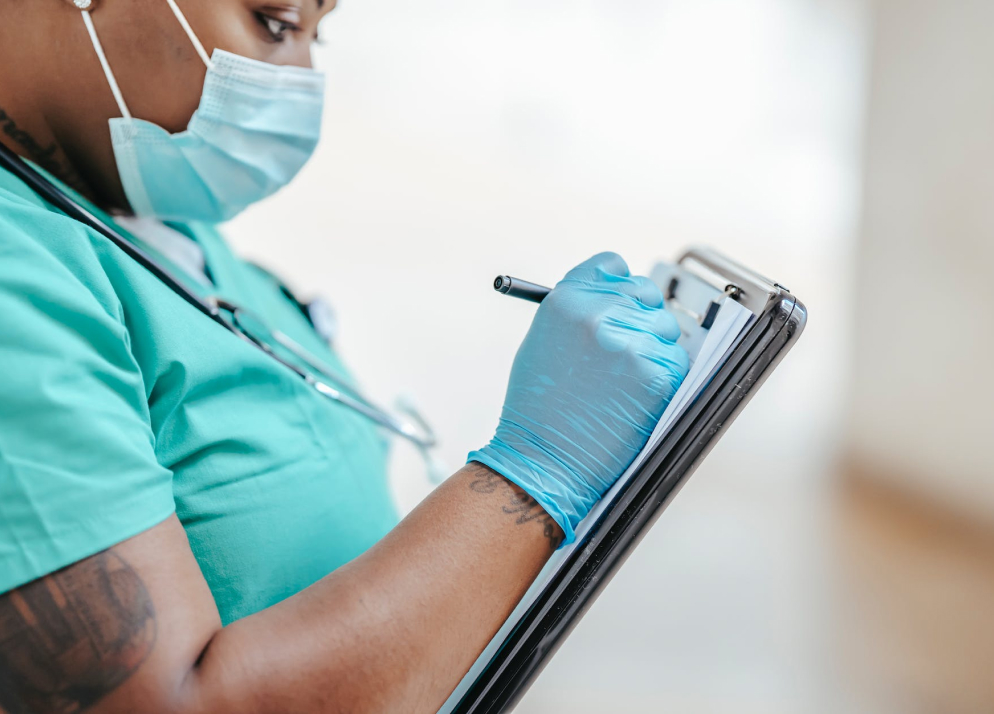 The different types
Types of Clinical Trial Monitoring
There are three main types of clinical monitoring: centralized, remote, and onsite monitoring.
Centralized Monitoring
Centralized monitoring is a risk-based approach to monitoring performed by sponsor representatives and personnel. It involves a risk assessment which identifies a protocol's inherent scientific and operational risk factors, rates their respective potential impacts, and either eliminates them or develops risk mitigation strategies to control them efficiently.

In the context of clinical trials, the risk assessment should focus on risks relevant to a subject's safety, the trial integrity, and the data quality.
Remote Monitoring
Remote clinical trial monitoring is done remotely; that is, it does not occur at the sponsor facilities nor at the clinical trial site.
On-site Monitoring
On-site monitoring visits are done at the research site. They involve in-person evaluations of the data and are performed by Clinical Research Associates from the sponsors or their SMO or CRO partners.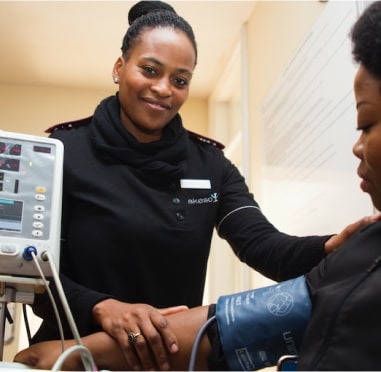 Why Monitoring is Important
Why is Monitoring Important in Clinical Trials?
Monitoring plays an important role in the quality management of a clinical trial, as it ensures that the trial meets the highest international standards.
When conducting clinical trials, we monitor everything from the equipment and facilities of study sites to data collection and data management practices.
Who Conducts Monitoring in Clinical Trials?
Either the sponsor or a sponsor-appointed contract research organization (CRO) is responsible for conducting clinical site monitoring. Infiuss Health is an African CRO with highly-qualified staff with many years of experience in data and safety monitoring. We liaise with a large network of research sites with expert personnel and knowledge of ICH GCP guidelines all across Africa.
What Does a Trial Monitor Do?
A clinical trial monitor (or clinical research associate/monitor) is responsible for an array of tasks that are integral for the smooth running of clinical investigations.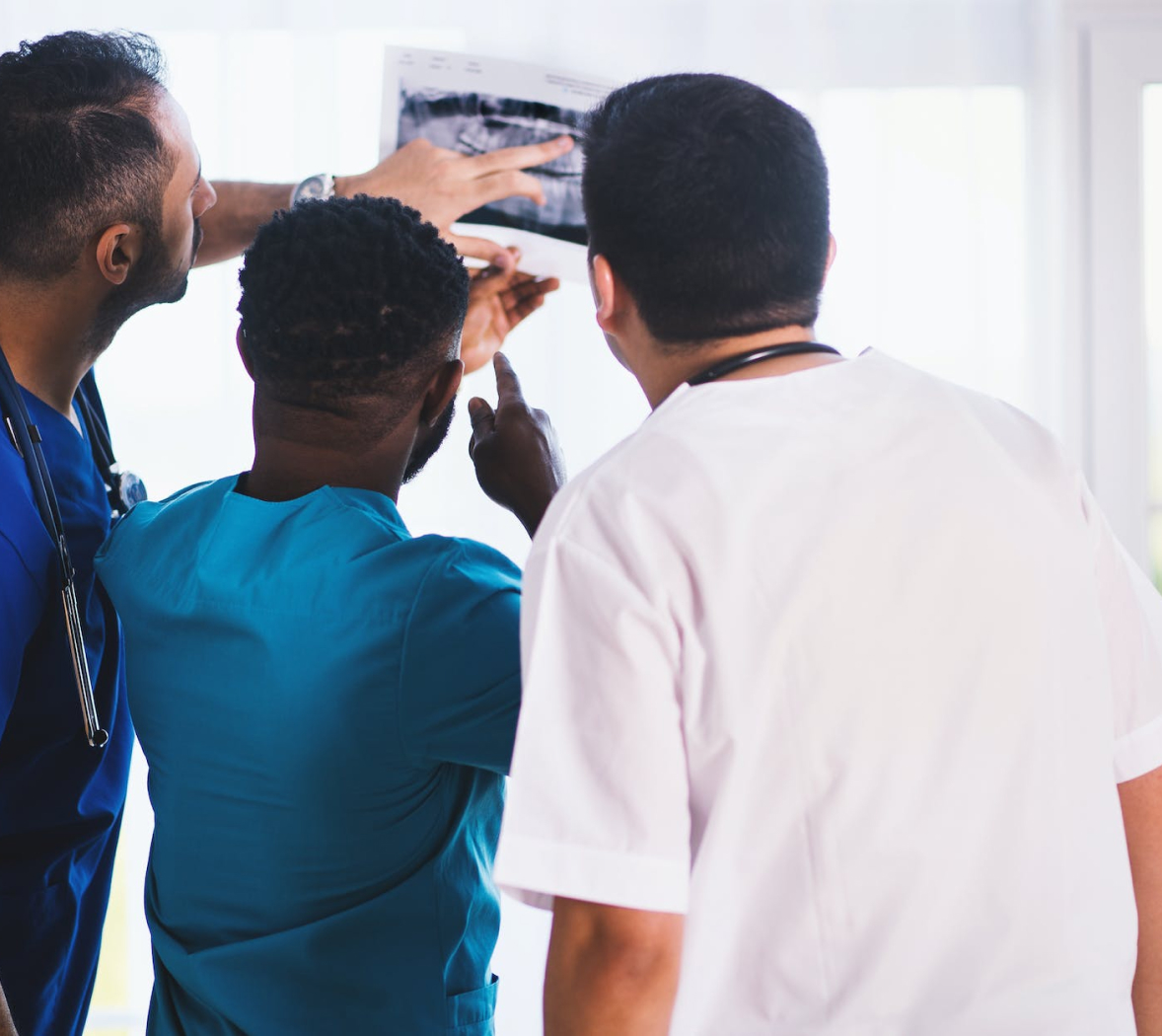 Our staff is educated and experienced on all aspects of monitoring, including:
Liaising between the site and the sponsor
Verifying that the site staff has sufficient research and therapeutic expertise to conduct the trial
Ensuring that the site facilities are adequate and have all the necessary equipment
Verifying that all source documents and trial records are complete, accurate, and up-to-date
Ensuring that the site follows all regulatory requirements
Checking the accuracy of the CRF (case report form) entries against source documents and other records
Verifying that informed consent is obtained in a safe way for each trial participant
Ensuring adverse events , and especially Serious Adverse Events, are reported within the time required by GCP (Good Clinical Practice), the protocol and the REB (Research Ethics Board)
Full responsibilities of the monitor are detailed in Section 5.18.4 of the ICH GCP guidelines.
Medical Devices
Africa is a great place to conduct clinical trials if you're developing a medical device. Think of us as your CRO partner for every aspect of your medical device clinical trial.
Drug Development
Infiuss Health is the preferred CRO in Africa for pharmaceutical companies. With our concierge services and Probe CDMS, we handle everything from site selection to clinical study reporting.
Clinical Researchers
From the biopharmaceutical industry to academia, clinical researchers of all types choose Infiuss Health as their CRO partner to manage clinical trials in Africa.
Support
Clinical Trial Monitoring FAQ
Everything you need to know about clinical trial monitoring and the service we offer. Can't find the answer you're looking for? Please chat to our team.
What is the difference between a monitor and CRA?
A clinical research associate (CRA) is also called a clinical trial monitor. Clinical research associates are trial monitors with a degree in a biological science. They monitor the trial to ensure data quality & integrity, ensure subject safety, and ensure the trial is being conducted in accordance with the protocol, regulatory requirements and ICH GCP guidelines.
What is risk-based monitoring in clinical trials?
A risk-based approach to monitoring in clinical trials refers to the process of quality assurance through monitoring and mitigating risks. Quality controls in risk-based monitoring are there to identify any risks that could affect the study, assessing, and mitigating them throughout the duration of the study.
What is the difference between an audit and monitoring?
According to the ICH GCP guideline glossary definition, an audit is "A systematic, independent examination of a trial-related activities and documents to determine whether the evaluated trial-related activities were conducted, and the data were recorded, analyzed and accurately reported according to the protocol, sponsor's standard operating procedures (SOPs), good clinical practices (GCPs) and applicable regulatory requirements."

Monitoring, on the other hand, is performed in-house to verify source data congruence with the CRF, ensure protocol compliance and verify subject safety.
Which is better—CRA or CRC?
A Clinical Research Associate is responsible for going to the site to ensure that the trial is being conducted in accordance with the protocol and according to ICH GCP guidelines. A Clinical Research Coordinator (CRC), on the other hand, is located at the sponsor's or CRO's sites and coordinates the production, filing of essential documents in the Trial Master File.
What are CRO and CRA?
A contract clinical research organization (CRO) is a company that provides clinical research services to the medical device, pharmaceutical, and biotechnology industries. A clinical research associate (CRA) is a role within a CRO or pharmaceutical company that specializes in trial monitoring.
What should be in a clinical trial monitoring plan?
A monitoring plan is put in place to ensure the clinical trial monitoring process is quality controlled and produces accurate results. The following details must be included in a monitoring plan:
A monitoring strategy and its rationale
A responsibility matrix (a breakdown of who is responsible for each monitoring activity)
Monitoring procedures, including site initiation and scheduling for on-site monitoring visits, for-cause visits, and close-out visits
The duration & frequency of visits and what activities must be performed at each visit
How do I find clinical trial sites?
Clinical site selection is a crucial step in the outcome of any clinical trial. Luckily, Infiuss Health is here to find the most suitable site for your study.

We have a network of multi–speciality sites and investigators, which have been pre-evaluated for their qualifications, experience, resources and capabilities. We identify sites in our network across Africa that are a good fit for your clinical trial and arrange site selection and initiation visits, to select and train the sites.

Additionally, we source experienced principal investigators for your study, and manage every aspect of the trial.
What are the 4 phases of clinical trials?
Clinical research can be subdivided into 4 phases.
Phase 1 trials are first-in-human studies that involve testing an investigational product in healthy volunteers to determine the tolerability, pharmacodynamics and pharmacokinetics of a drug. They provide information on the tolerable range of doses, and preliminary dose-response findings. The results are analyzed and submitted to the Food and Drug Administration (FDA). A successful outcome engenders enough confidence to proceed with the next phase: Phase 2 studies. Once the results have been evaluated by the FDA and deemed in accordance with FDA guidance, the trial moves to the second phase.
Phase 2 trials are performed in a few patients with the disease to be treated and focus on the effectiveness and dosage of the treatment. Testing is conducted in a few (12-50) patients with the specific indication to assess the effect of different doses on the biomarkers of the disease. The optimum dose, that facilitates the maximum efficacy with the least side effects is also sought.
Phase 3 utilizes the dose, safety and efficacy information obtained from phase 2, to observe the effects of the investigational product on a larger and more diverse group of patients with the indication of choice that is representative of the population that will receive the drug post launch.. Pending results of Phase 3 testing, the treatment is submitted for FDA approval.
Approval and monitoring: once the FDA approves the treatment, a post-approval monitoring process starts. This process is referred to as post-market surveillance or adverse event reporting. The focus is on flagging any adverse events that occur from the treatment's usage in real-world settings
Are there Covid-19 vaccine development clinical trials in Africa?
While Africa has promising sites for Covid-19 vaccine testing, there are surprisingly few Covid-19 studies being run in Africa. If you'd like to conduct Covid-19 trials in Africa, Infiuss Health is here to be your guide to clinical trials and help you find the best facilities and participants for your research.
What are investigator site files?
Investigator site files (ISFs) are files held by the site that contain all essential documents pertaining to the conduct of the clinical trial. The documents show that the clinical trial site and personnel are following standard operating rules and procedures for handling the investigational product, collecting data, maintaining audit trails and ensuring participant safety in accordance with ICH GCP guidelines.
What is a trial master file?
A trial master file contains essential documents which individually and collectively permit the evaluation of the conduct of the clinical trial.

Trial master files can be divided into Investigator Trial Master File and Sponsor Trial Master File. In trials sponsored by a company, trial master files (TMFs) are held by the sponsor and contain trial documents (approvals,, protocols, investigational brochures, instructions, guidelines) and documents related to the investigational product (shipment and storage records, certificates of analysis). Investigator TMFs contain almost identical documents, but are held at site.
Our difference
Why Conduct Clinical Trials in Africa?
A technology-first approach to research. We are your foot on the ground in Africa.
Access
Traditionally, Africa has not been particularly accessible to American and European researchers. We're changing that, with the provision of quality clinical research for easy access to African research sites and participants.
Cost
Our pharmaceutical & academic partners conduct clinical trials in Africa for a fraction of the cost they would spend in other geographic regions.
Genetic Diversity
The African population exhibits greater genetic diversity than the rest of the world combined. Obtaining safety and efficacy data in clinical trials from populations with broader genetic diversity is essential for data integrity and generalizable results.
Endemic Diseases
If you're researching rare diseases endemic to the African continent (e.g., malaria, ebola, sickle cell anemia, hantavirus or monkeypox), you'll want to conduct your clinical trials in Africa.
Latest Posts
Latest Blog Posts
Get new up-to-date information on clinical research worldwide.
Join our newsletter
A clinical research organization that has your back.