Clinical Trial Regulatory Services in Africa
Adherence to clinical trial regulations is crucial for ensuring participant safety, increasing transparency of your trial, and maintaining data quality.
Although the African regulatory landscape may seem daunting to international sponsors interested in conducting clinical research on the continent, Infiuss Health will ensure that your clinical studies are conducted in compliance with rules set by national authorities and international GCP standards.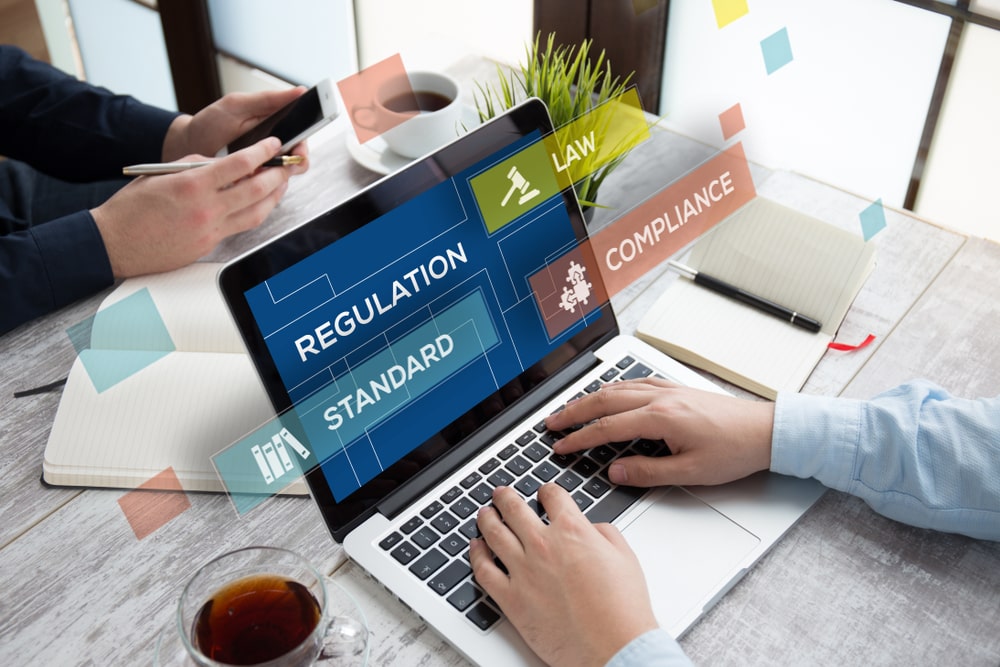 How Are Clinical Trials Regulated?
Clinical trial regulations are established by national competent authorities. Regulations exist to ensure the safety of participants during the research process and promote increased transparency between participants and trial organizers.

These regulations are followed by all clinical trial stakeholders, including sponsors, CROs, and all healthcare professionals working on the trial.
What Are Regulatory Authorities in Clinical Trials?
Regulatory authorities in clinical trials are governmental or state-owned organizations that set safety, technical, and quality standards for trials conducted in a certain country.
The Food and Drug Administration (FDA) is the regulatory authority for the US. Some other regulatory authorities include the European Medicines Agency (EMEA) in the European Union, the Medicines & Health Regulatory Agency (MHRA) for the United Kingdom, and the African Medicines Agency (AMA) across Africa.
In Africa, each nation has its own regulatory body. Here are some examples:
The Pharmacy and Poisons Board (PPB) has regulatory oversight of clinical research in Kenya
The Food and Drug Authority (FDA) is in charge of clinical trial regulatory compliance in Ghana
The National Agency for Food & Drug Administration & Control (NAFDAC) is in charge of regulatory compliance in Nigeria.
Why Regulatory Compliance
What Is Regulatory Compliance in Clinical Research?
Regulatory compliance in clinical research describes the requirement for organizations conducting clinical research companies to follow federal regulations when conducting research.
Federal regulations require the appropriate conduct of clinical trial research and ensure rigorous trial monitoring and human subject research participant protection.

Infiuss Health conducts research in compliance with the regulations and rules set by the United States FDA, GCP regulations, as well as the African Medicines Agency. When conducting clinical research across Africa, we do so in full compliance with the relevant national regulatory body.
Why Are Clinical Trial Regulations Important?
Clinical trial regulations are important to ensure all clinical trials are following the necessary rules to protect both the participants and the trial data.

There are three main goals of trial regulation:
participant protection (protecting rights, safety, and wellbeing of research participants)
data protection (ensuring standards for quality clinical trial data, including specimen collection, are adhered to)
harmonizing regulatory processes (thereby simplifying the trial process)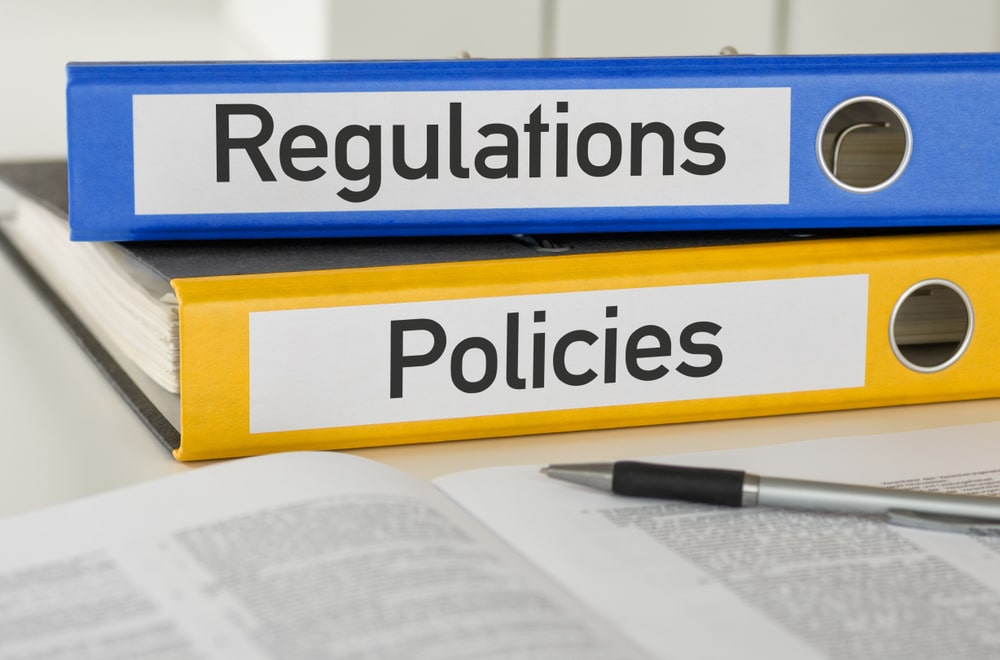 Our difference
Why Conduct Clinical Trials in Africa?
A technology-first approach to research. We are your foot on the ground in Africa.
Access
Traditionally, Africa has not been particularly accessible to American and European researchers. We're changing that, with the provision of quality clinical research for easy access to African research sites and participants.
Cost
Our pharmaceutical & academic partners conduct clinical trials in Africa for a fraction of the cost they would spend in other geographic regions.
Genetic Diversity
The African population exhibits greater genetic diversity than the rest of the world combined. Obtaining safety and efficacy data in clinical trials from populations with broader genetic diversity is essential for data integrity and generalizable results.
Endemic Diseases
If you're researching rare diseases endemic to the African continent (e.g., malaria, ebola, sickle cell anemia, hantavirus or monkeypox), you'll want to conduct your clinical trials in Africa.
What Are GCP Regulations?
Good Clinical Practice (GCP) regulations are a set of internationally recognized, scientific, quality and ethical requirements that must be followed when conducting, recording, and reporting clinical research that involves human participants These regulations are followed internationally, regardless of the governing national regulatory authorities.
What Are the Main GCP Principles?
There are thirteen GCP principles that must be followed in any human trial:
Ethics: all clinical trials should be conducted in accordance with ethical principles consistent with GCP and the applicable regulatory requirements.
Trial Participants: The rights, well-being, and safety of the trial participants must prevail over the interests of science and society.
Trial Risk vs Benefit: Foreseeable inconveniences and risks must be weighed against the anticipated benefits for trial subjects and society. A trial should be initiated only when the benefits justify the risks.
Medicinal Product Information: available clinical and non-clinical information on the investigated medicinal product should support the proposed trial.
Study Protocol Compliance: The trial should be done in compliance with protocols set by ethics committees and institutional review boards.
Good Quality Trials: The trial should be scientifically sound and described in a detailed, clear protocol.
Medical Decisions: The medical care given to and made on the behalf of subjects should always be the responsibility of a qualified healthcare professional.
Informed Consent: Freely given informed consent, as well as consent to share personal data and information, must be obtained from every subject before they participate in the trial.
Trial Staff: All individuals involved in conducting the trial must be educated and qualified to perform their respective tasks.
Confidentiality: Records that could identify participants must be protected in accordance with the applicable regulatory requirements.
Clinical Trial Data: Clinical data information must be recorded, stored, and handled by a qualified data manager in a way that ensures data protection and accuracy in reporting, verification, and interpretation.
Good Manufacturing Practice: The investigational product should be manufactured, stored, and handled in accordance with the GMP.
Quality Assurance: Systems with procedures that ensure the quality of the trial must be implemented and followed.
How Are Clinical Trials Regulated?
Clinical trial regulations are established by national competent authorities. Regulations exist to ensure the safety of participants during the research process and promote increased transparency between participants and trial organizers.

These regulations are followed by all clinical trial stakeholders, including sponsors, CROs, and all healthcare professionals working on the trial.
Types of Clinical Trials
Based on trial location, the three main types of clinical trials are centralized, hybrid, and decentralized trials. Each of these three types can consist of the following clinical trial applications:
Pilot and feasibility trials
Multi-arm, multi-stage (MAMS) trials
Infiuss is a CRO with experience in running a variety of clinical studies across Africa. We help you recruit patients for centralized, hybrid, or decentralized trials. We can assist with selecting a suitable site for centralized trials, collecting and managing data, and ensuring that your trial goes smoothly from study design to study close-out.
Medical Devices
Africa is a great place to conduct clinical trials if you're developing a medical device. Think of us as your CRO partner for every aspect of your medical device clinical trial.
Drug Development
Infiuss Health is the preferred CRO in Africa for pharmaceutical companies. With our concierge services and Probe CDMS, we handle everything from site selection to clinical study reporting.
Clinical Researchers
From the biopharmaceutical industry to academia, clinical researchers of all types choose Infiuss Health as their CRO partner to manage clinical trials in Africa.
Support
Frequently Asked Questions on Clinical Regulations
Beyond specimen collection, Infiuss is your African CRO partner for all clinical trial needs. From patient recruitment to clinical data management, pharmacovigilance to site management, we will partner with you for all types of clinical research.
Who has the regulatory responsibility for monitoring the clinical trial?
The principal investigator is responsible for monitoring the trial and ensuring that the trial is conducted in accordance with rules and regulations set by the appropriate regulatory authorities. A data manager is responsible for personal data protection, while a qualified healthcare professional is responsible for ensuring subject safety.
What are the 4 phases of clinical trials (FDA)?
The four phases of clinical trials set by the FDA are:
Phase 1: tests safety and dosage (20-100 study participants)
Phase 2: tests efficacy and side effects (100-300 participants)
Phase 3: tests efficacy and monitors adverse reactions (300-3000 participants)
Phase 4: tests for safety and efficacy (several thousand participants)
Infiuss is your chosen CRO for all four phases of your clinical trial, from the application process, through clinical trial monitoring and the transition period between trial phases, to trial approval and publishing.
What is the clinical trials information system (CTIS) in clinical trials?
A clinical trial information system (CTIS) is a system that supports the flow of information between clinical trial sponsors, EU member states, EEA countries, and the European Commission. It was put in place in January of 2022 with the goal of making communication during the research process more efficient for European clinical research.
Who approves clinical trial protocols?
The institutional review board (IRB) reviews, monitors, and approves clinical trial protocols before they are put into place. The IRB consists of doctors and researchers who are well-acquainted with trial regulation practices.
What are the ICH guidelines for clinical trials?
ICH guidelines for clinical trials are a set of guidelines that ensure safe, high-quality, and effective medicines are efficiently developed and registered. These guidelines are adopted by regulatory authorities all around the world and are the backbone of pharmacovigilance.
How is research for Covid-19 vaccinations conducted?
What are FDA regulated clinical trials?
FDA regulated clinical trials are trials done in accordance with rules and regulations set by the United States Food and Drug Administration. The FDA has issued a clinical trials directive for research done in the US, as well as research used to develop drugs and food products to be used in the US.
What is EMA clinical trial regulation?
EMA clinical trial regulation is the EU clinical trials directive. Clinical research done in countries that are a part of the European Union, as well as EEA countries, should follow regulations set by this trials directive. All research done across Europe and subsequent results published on the official EU portal and database website must be in accordance with EMA regulations.
What is Regulation EU No. 536/2014?
Regulation EU No. 536 is the 2014 EU clinical trial regulation document. This document addresses rules and regulations that every EU trial must follow. It concerns transparency in clinical trials data, the protection of personal data and confidential information of participants, as well as the safety and well-being of human subjects.
When did EU clinical trial regulations take effect?
EU trial regulation entered into force and took effect in 2014. In January of 2022, the European Commission released an updated regulation, which took effect on January 31st, 2022.
Latest Posts
Latest Blog Posts
Get new up-to-date information on clinical research worldwide.
Join our newsletter
A clinical research organization that has your back.