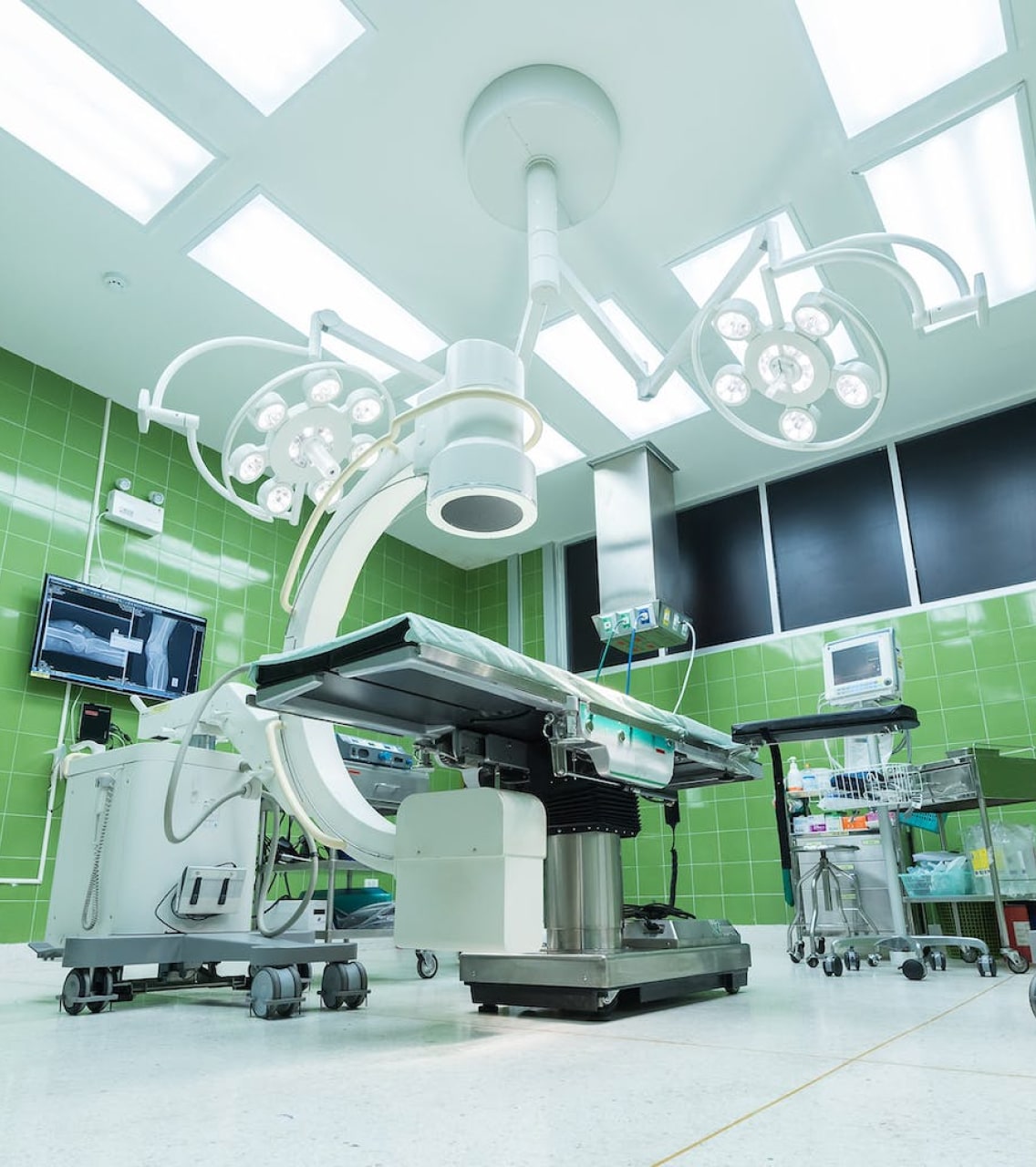 What makes us different
Improving Site Selection in Africa
We increase your access to patients by connecting you with hundreds of vetted research sites, multi-speciality physicians, and clinical research professionals.
Multi-speciality Primary Investigators
We are proud of our large network of experienced principal investigators with specialties in a variety of therapeutic indications and a deep adherence to ICH GCP guidelines.
Targeted Site Identification
We work with an elite network of sites that undertake a rigorous vetting process that assesses site staff expertise, quality of infrastructure, clinical research experience, and other site feasibility criteria.
Experienced Clinical Research Professionals
We offer our customers the best services with a team of qualified clinical research professionals, all with global experience and local expertise.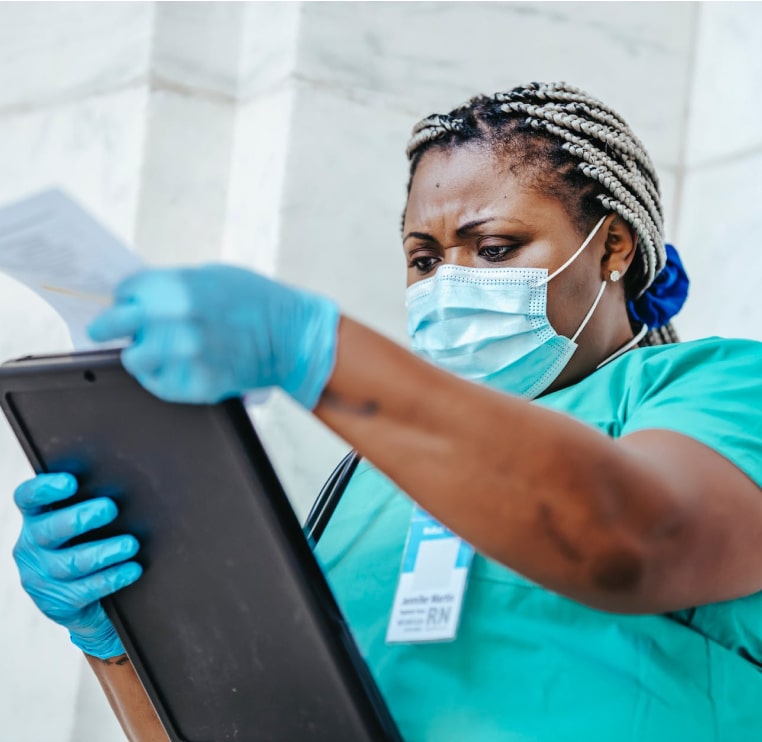 Our African Site Statistics
Present across East, West, North & Southern Africa
100+
Vetted research sites across Africa
300+
Qualified principal investigators in our network
All about site selection
What Makes a Good Clinical Research Site?
Site selection in clinical trials is incredibly important.
A good study site has appropriate infrastructure, experienced personnel with GCP training, full-time site personnel dedicated to research, and a systemized approach to data management. Our site selection process is rigorous and thorough.
The Importance of a Good Research Nurse
Additionally, the presence of a competent clinical research coordinator (CRC) makes a tremendous difference in clinical research outcomes. A good CRC will have an excellent empathetic approach towards patients and their families and strong communication, interpersonal, and organizational skills. She or he will be experienced in clinical research and dedicated to a quality outcome.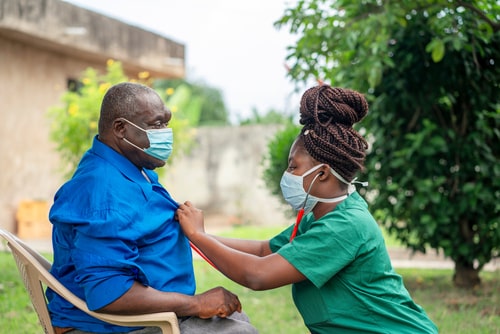 All about site selection
Clinical Research Site Selection Checklist
We've developed the following checklist to evaluate potential sites for our partners. See Criterias.
Our difference
Why Conduct Clinical Trials in Africa?
A technology-first approach to research. We are your foot on the ground in Africa.
Access
Traditionally, Africa has not been particularly accessible to American and European researchers. We're changing that, with the provision of quality clinical research for easy access to African research sites and participants.
Cost
Our pharmaceutical & academic partners conduct clinical trials in Africa for a fraction of the cost they would spend in other geographic regions.
Genetic Diversity
The African population exhibits greater genetic diversity than the rest of the world combined. Obtaining safety and efficacy data in clinical trials from populations with broader genetic diversity is essential for data integrity and generalizable results.
Endemic Diseases
If you're researching rare diseases endemic to the African continent (e.g., malaria, ebola, sickle cell anemia, hantavirus or monkeypox), you'll want to conduct your clinical trials in Africa.
Our Clinical Research Application Process
We've made the entire process easy and straightforward. From registration, to country and site selection, to being assigned a principal investigator, to patient recruitment—you'll love partnering with Infiuss for your clinical trials.
Select a Path
When you register on our platform, do so as either an academic researcher or as a sponsor.
Submit an Application
Submit an application for access to sites and PIs with any specifications you have. Don't worry, it's a seamless process.
Get Matched
Upon receiving your application, we go to work and populate your portal with potential sites and primary investigators.
Support
Clinical Site Selection FAQ
Everything you need to know about site selection and the service we offer. Can't find the answer you're looking for? Please chat to our team.
How do I find clinical Research sites?
Site selection in clinical studies is a crucial step. Finding the right site for your clinical Research can be challenging. Fortunately, Infiuss can source your clinical Research site for you. We identify sites that seem to be a fit for your research; then we can arrange site selection visits as needed so you can evaluate suitability for yourself.
What is a site selection visit?
A site selection visit (SSV), also known as a site qualification visit (SQV) or pre-study qualification visit (PSQV) involves a representative of the sponsor organization touring a proposed clinical study site to assess its capabilities to carry out a proposed clinical Research.
What are the 4 phases of clinical trials?
A clinical Research has 4 phases of testing, approval, and monitoring.
Phase 1 involves testing a treatment for safety in humans, collecting and analyzing results, and submitting results to the FDA. If the FDA approves, the Research can move to Phase 2.
Phase 2 focuses on dosage and effectiveness of a treatment. Having determined its safety in Phase 1, tests can now be conducted to assess different treatment regimens and compare them against a control group.
Phase 3 broadens the testing to a wider range of individuals to ensure safety and effectiveness across more diverse populations and settings. Pending results of Phase 3 testing, the treatment is submitted for FDA approval.
Approval and monitoring: if the FDA approves a treatment, it enters a post-approval monitoring process. This is referred to as post-market surveillance or adverse event reporting, and the focus is on flagging adverse events that arise from the treatment's usage.
Why is site selection important in clinical trials?
Site selection is important in clinical trials because the suitability of a site can have a significant impact on Research outcomes. Considering the resources invested in a clinical Research, it makes sense to select a site carefully. Failure to select a high-performing site can extend timelines, exceed budget allocations and result in compromised data.
What is site monitoring in clinical trials?
Clinical Research site monitoring involves the oversight of a clinical research to ensure the following:
The well-being and rights of human participants are safeguarded
The research is conducted according to protocol
The research data is complete, accurate, and verifiable
The research is recorded properly
The research is reported properly
What are Probe and eProbe?
Probe is an end-to-end decentralized clinical research (DCT) platform that combines everything you need to carry out your research study remotely in Africa.

eProbe (probe enterprise) is our enterprise offering built to meet the most demanding requirements for larger organizations requiring control over their remote clinical research study in Africa.
Why is Africa a good place for clinical trials?
Africa has a large and growing population. By 2050, Africa will be home to over 2.5 billion people. Although previously only known for infectious diseases, Africans bear 17% of the global disease burden, which includes diseases in various therapeutic areas.

Disproportionately, only 2.5% of global clinical trials are performed in Africa. This means that the majority of clinical trials are devoid of data from a large and diverse population from the world's most genetically diverse continent.

Additionally, clinical studies can often be performed at a significantly lower cost in Africa than in North America, Europe, or other parts of the world.
What support do you provide?
We provide a flexible and adaptable service to our clients to catalyze increased access to patients and shorten cycle times. We have research professionals with global training and local expertise that perform regulatory and ethics submissions, study start-up activities, site initiations and all aspects of site monitoring and management, should our clients desire this.

We also provide real-time participant data and predictive analytics to track study enrollment, retention and completion.
Latest Posts
Latest Blog Posts
Get new up-to-date information on clinical research worldwide.
Join our newsletter
Learn more about clinical data collection and research today.